Co-op Kobe receives the Minister of Agriculture, Forestry and Fisheries Award at the 8th Food Industry "Mottainai" Awards
2021.05.06
In 2021, Co-op Kobe* received the Minister of Agriculture, Forestry and Fisheries Award, the highest evaluation, at the 8th Food Industry "Mottainai" (wastefulness reduction) Awards sponsored by the Ministry of Agriculture, Forestry and Fisheries.
This competition honors food-related businesses and other organizations that have made outstanding achievements in such as "reduction of energy consumption and CO2 emissions," "reduction and recycling of waste," and "education and dissemination," all of which are part of environmental measures aimed at the sustainable development of the food industry.

The award was given to Co-op Kobe for its various efforts to reduce food loss and recycle food, including its activities in "Eco Farm." Among the efforts, we would like to introduce the Eco Farm initiative.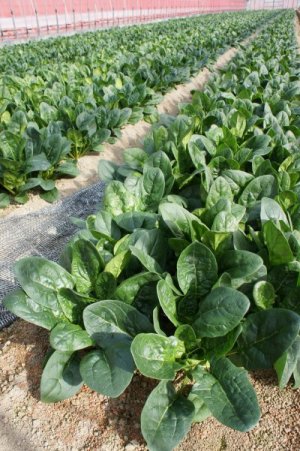 About Eco Farm
In 1995, Co-op Kobe started an experiment to make compost, using processing waste of vegetables and meat generated at its co-op stores. In 1998, the Eco-Farm was launched with the opening of the Co-op Soil Making Center and Mizuho Cooperative Farm. The Soil Making Center collects vegetable and meat processing waste from stores and converts it into compost.
Currently, vegetable and meat processing wastes from 40 of Co-op Kobe's 150 stores are collected and used to make compost at the Eco Farm, while those still edible are offered to food banks. Mizuho Cooperative Farm uses most of the compost, made in the Soil Making Center to produce vegetables. The farm has a cultivated area of about 13 hectares and grows about 10 kinds of vegetables throughout the year. The products are sold in Co-op Kobe stores and home delivery.
In addition, the farm has recently been conducting Agriculture-Welfare Cooperation, accepting people with disabilities as staff from welfare service providers for one or two days a week. "My Farm" program, in which co-op members experience planting and harvesting, is also an interesting Eco-Farm initiative. Nowadays, with the COVID-19 pandemic, people are staying at home more and more, and My Farm is a popular place for them to refresh themselves in nature and for the children to frolic around.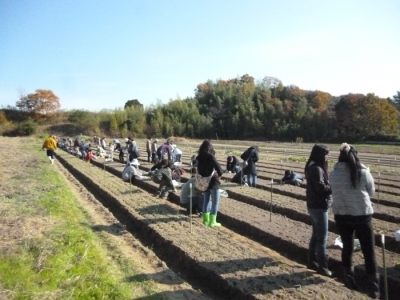 In 2019, five co-op managers from the Asian Pacific countries visited the Eco Farm on the ICA-AP Training Program.
*Co-op Kobe is a primary consumer co-op with approximately 1.71 million members and operates stores and home delivery businesses in Hyogo, northern Osaka, and parts of Kyoto prefectures in Japan. (As of April 2021)