News
2019.05.16

Member Co-ops

CO・OP Insurance won recognition

The Japan Productivity Center, Service Productivity & Innovation for Growth (SPRING), an independent organization, backed by the Ministry of Economy, Trade and Industry (METI), conducted a survey to collect data to estimate the Japanese Customer Satisfaction Index (JCSI*) for 2018 and announced the results on March 28, 2019.
2019.05.14

Member Co-ops

Three Consumer Co-ops in Kansai region Launch 100% Renewable Electricity 'ZERO DENKI'

While an increasing number of consumer co-ops nationwide have started operating their own electricity retail business that uses renewable energy, three co-ops, Osaka Izumi Co-operative Society, Co-op Shiga and Kyoto Co-op, have started the electricity rate plan having zero carbon dioxide emission factor.
2019.05.07

International

Hibakusha Appeal - signatures in Hiroshima exceeds 500,000

JCCU and consumer co-ops nationwide have joined the Hibakusha Appeal, a signature campaign calling for an international treaty to ban and eliminate nuclear weapons. The Hibakusha Appeal has been addressed from April 2016, and the collected signatures are delivered to the UN General Assembly every fall. This effort is expected to continue until 2020.
What is
JCCU

?

Japanese Consumers' Co-operative Union (JCCU) was established in March 1951 as the National Federation of Consumer Co-ops in Japan. Today, about 320 consumer co-ops and consumer co-op unions join JCCU and the total of gross sales of the member co-ops is about 3.4 trillion JPY, with total 28 million members. JCCU is the largest consumers' organization in Japan.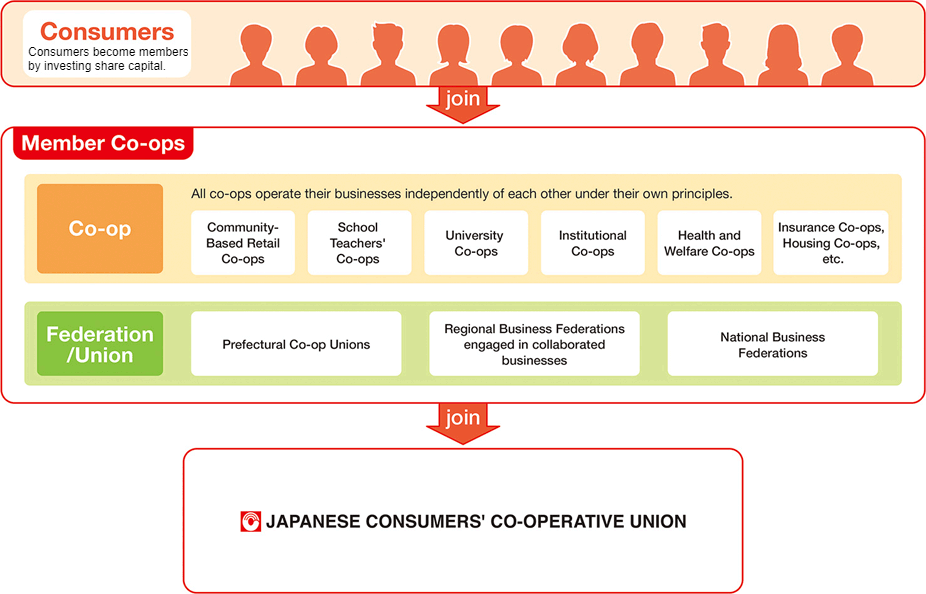 What is
Consumer Co-op

?

A consumer co-op is an autonomous association of consumers united voluntarily to meet their common needs and aspirations.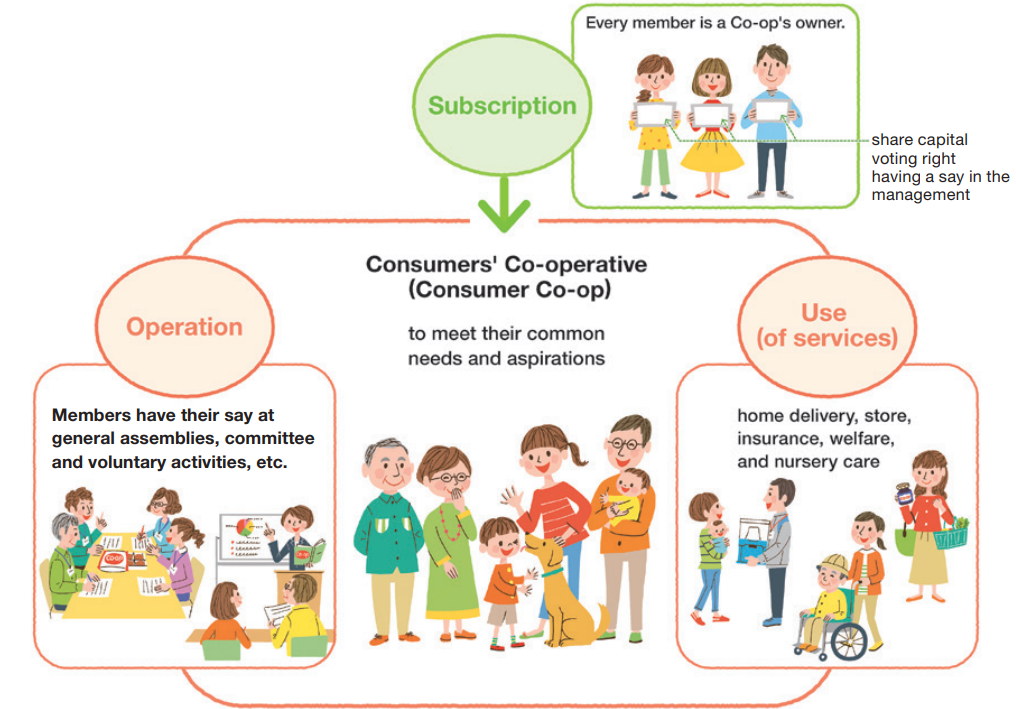 Consumer Co-op Societies in Japan



560


Consumer Co-ops



3.4 Trillion


JPY



28 Million


members
These are approximate figures.