JCCU's Initiative to Protect Ocean Resources wins championship in leadership category at the 3rd Japan Sustainable Seafood Award
2021.11.24
On October 12, 2021, at the 3rd
Japan Sustainable Seafood Award
organized by the Japan Sustainable Seafood Award Committee (Aquaculture Stewardship Council Japan, Marine Stewardship Council Japan Office, Sailors for the Sea Japan, WWF Japan, Seafood Legacy), which recognizes projects that contribute to the promotion of sustainable seafood, JCCU was selected as the champion in the Leadership Award category for its launch of the "Co-op Sustainable*" series to protect ocean resources and its "Responsible Procurement" initiative.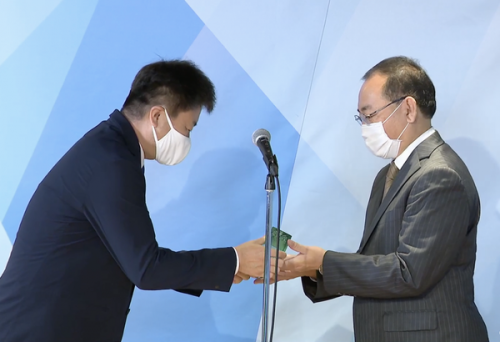 Scene of the award ceremony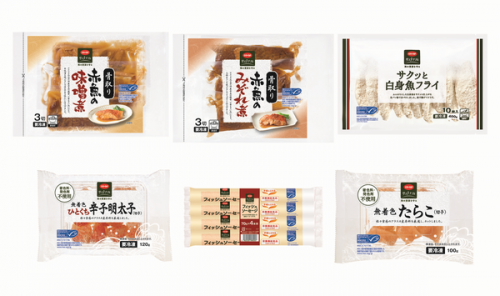 Co-op Sustainable seafood products (a part of the items)

The award was given to JCCU for setting clear numerical targets, such as "the composition ratio of fishery eco-label products to the total supply volume of CO・OP Brand Products in the fisheries sector of JCCU" and for quantifying and announcing the progress made. It was also recognized for its excellent appeal to consumers and expansion of their awareness through the common logo mark.