Seikatsu Club Co-op Kanagawa's Marine Litter Cleanup Activity
2021.08.31
Seikatsu Club Consumers' Co-op Kanagawa* held a marine litter clean-up event as part of its environmental conservation activities for two days from April 20 to April 21, 2021.
On the first day, an online training session was held for participants to learn about the marine litter problem and what to be careful about during the activity. On the second day, a clean-up activity was held at Tsujido Coast (Tsujido Kaigan) in Kanagawa Prefecture to pick up litter and clean up the coast.
At first glance, the beach appeared to be clean, but upon closer inspection, it was found that many of the things they use in their daily lives were buried in the sand, such as food wrappers, cigarette butts, wires connecting sand barriers, blue plastic pieces embedded in the road, and microplastics. While sorting and counting them one by one, the participants thought about waste problems.
In this activity, participants were made to think about a way of living that does not produce garbage, as well as a coping method for the waste problem. Seikatsu Club Consumers' Co-op Kanagawa is planning to conduct clean-up activities in various places in the future to consider the garbage problems in the sea and rivers.
Classification and number of pieces of litters picked up this time: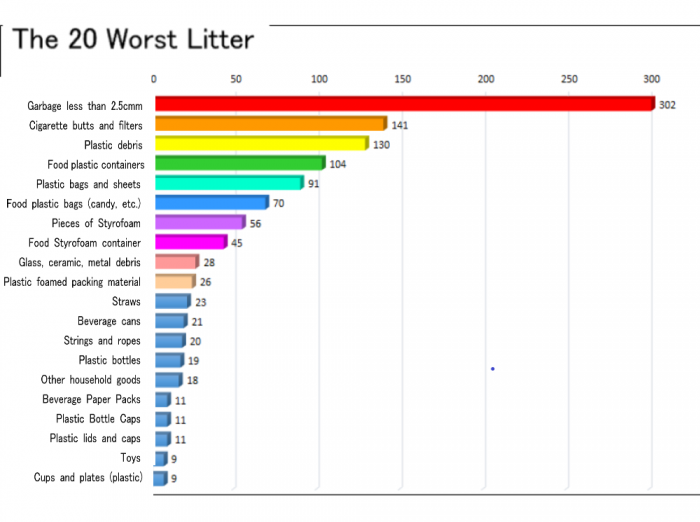 Seikatsu Club Consumers' Co-op Kanagawa is a co-op engaged in home delivery and long-term care welfare business in Kanagawa Prefecture, Japan with 82,840 members (as of the end of March 2021.)