"Shopping Experience"
2021.05.11
Iwate Co-op is engaged in child-rearing support activities for infants and their parents. As part of these activities, the co-op has been holding the event, "Shopping Experience" since 2015 for preschool children and their parents during long vacations. The idea of this activity was raised by a staff member who said, "It would be nice if children could try a shopping experience."
On January 21, 2021, "Shopping Experience" was held at a co-op store. Four children at the age of 4 walked around the store to find ingredients for sandwiches holding those pictures in their hands, and checked out at the cash register, all by themselves without their parents.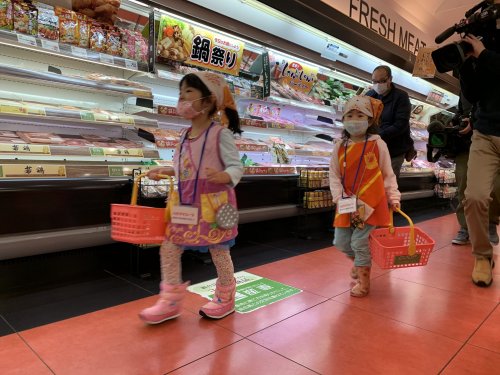 Children shopping at a store

The mothers expressed their happiness by saying, "I was worried about whether my child could do it all alone, but I was relieved to see how well she did it," and "It was nice to see children shopping all by themselves."
In the past, children made sandwiches and ate together after the shopping, but under the COVID-19 pandemic this time, they took the sandwich recipe back and made them at home.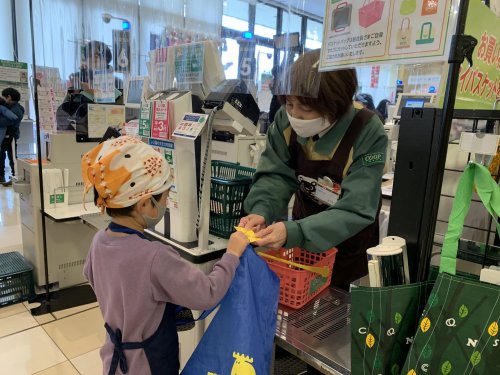 A child checking out at the cashier
Iwate Co-op has received comments such as, "We are grateful for having places and events where we can enjoy with our children, as they sometimes get bored when they stay at home all day long."