Promoting sustainable palm oil through RSPO certification for CO・OP Brand Products
2021.03.02
JCCU has started using MB (Mass Balance)* certified palm oil for food items of CO・OP Brand Products in addition to B&C (Book and Claims)*, one of the RSPO certification models from March 1, 2021.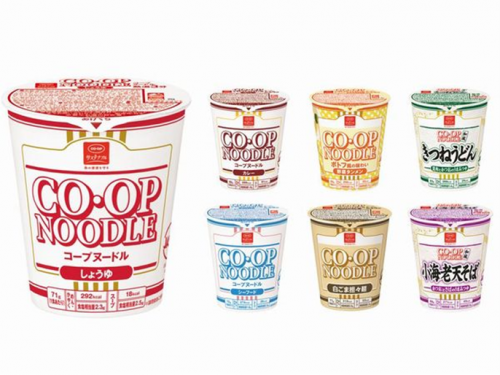 "CO・OP Noodle" series, made with sustainable RSPO certified palm oil
RSPO (Roundtable on Sustainable Palm Oil) is a non-profit organization established in 2004 by seven related organizations, including the World Wide Fund for Nature, in response to the growing global demand for sustainable palm oil that takes into account environmental impacts. It aims to promote sustainable palm oil production and use through the establishment of globally trusted certification standards and stakeholder participation.
JCCU made a commitment to procure RSPO-certified palm oil and joined RSPO as the first Japanese distributor in 2017.
Starting in 2018, JCCU procured about 3,000 tons of certified oil per year through the B&C model for all food items of CO・OP Brand Products. In 2020 JCCU procured 7,000 tons of B&C certified palm oil for all food and non-food items. JCCU will now start using MB-certified palm oil in food items as an effort to further fulfill its commitment.
*Additional information about MB and B&C
MB (Mass Balance Oil) is a certified model in which certified and non-certified oils are mixed and distributed during the manufacturing process. Although it physically includes non-certified oil and does not guarantee the use of certified oil in individual products, it does guarantee the quantity of certified oil purchased.
B&C (Book and Claims) is a model in which there is no physical use of certified oil, but credits for certified oil are traded online between producers and end-product manufacturers and sellers. This makes it possible to directly support certified producers even in cases where the supply chain for certified oil is not yet in place and when procurement is difficult.