Palsystem Kanagawa holds study session themed 'earth seen from the sea - witness report'
2020.12.08
On October 6th, Palsystem Kanagawa held an online study session under the theme "earth seen from the sea - witness report" with the participation of 140 co-op members, officials, and staff. Mr. TAKEMOTO Masahiro, an environmental activist who has 40 years of experience as a professional diver and has seen changes in the global environment from the sea, was invited as a lecturer to talk about climate change and marine plastic debris.
Mr. TAKEMOTO has been sailing around Micronesian waters on his large yacht for five years and has started the "Pacific Voyage Project" for the purpose of investigating climate change and marine debris, and international exchange. At present, the voyage has reached 23,000 km (equivalent to about half the circumference of the earth), and Mr. TAKEMOTO has witnessed large typhoons, tornadoes, and the sea where marine debris from plastic bottles and fishing gear had drifted all over. Study sessions are being held to let many people know what he has witnessed and experienced.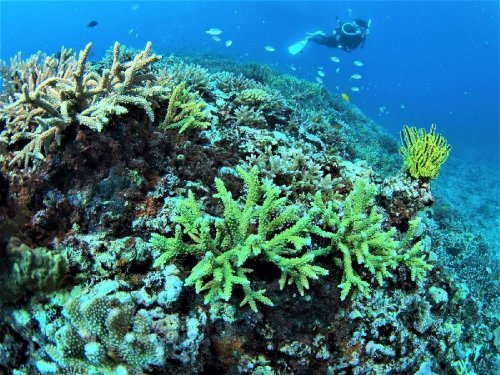 Off the coast of Naha on the main island of Okinawa as seen 20 years ago (photographed by Mr. Takemoto)
At this study session, he reported on the current situation of the deep blue and beautiful sea of Okinawa that he saw during his voyage 20 years ago, in which more than 60% of the corals have been bleached due to rising seawater temperatures. In addition, there was an explanation about plastic debris that floats in the sea. Plastics emit carbon dioxide both in the process of making and recycling and are one of the causes of climate change. In response to this situation, Mr. TAKEMOTO operates an eco-store that does not use plastic and explained the characteristics of the store.
Mr. TAKEMOTO said, "I want many people to know the current situation about the environment and take any little actions possible. Obtaining new knowledge and information leads to hope for problem-solving."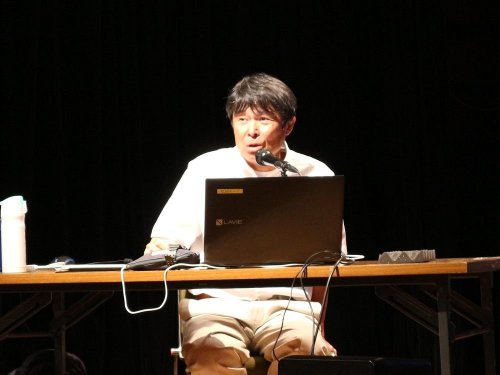 Mr. TAKEMOTO Masahiro