'6.23 Okinawa Family Peace Walk' held
2020.07.28
Co-op Okinawa held "6.23 Family Peace Walk" on June 23, 2020. June 23 is called "Okinawa Memorial Day," which is the day when the organized battle ended in the Battle of Okinawa. The battle was fought on the island of Okinawa during the Pacific War and it involved a number of inhabitants.

Co-op Okinawa has been working on peace activities with the basic policy of "to pass on to children a peaceful life that they will never be forced to send their families to battlefields again." The Family Peace Walk is held as part of its peace activities and has been held on June 23 every year since 1993 as an opportunity for participants to think about the Battle of Okinawa and peace. They walked through the bloodiest battlegrounds, listened to accounts by a co-op member who works as a guide, and prayed for the victims.
Every year, about 100 to 300 participants walk the 5 km course, but this year due to the influence of the new coronavirus the course was reduced to 2 km with 34 participants. It was initially doubtful whether it is possible to hold the event, but it was realized in response to the voices of co-op members who wished to participate in the event which offers an opportunity for them to think about peace.
Although it was difficult to have the event with a large capacity, it became a successful Family Peace Walk thanks to a lot of peace messages received from Co-op Mirai and other co-op members.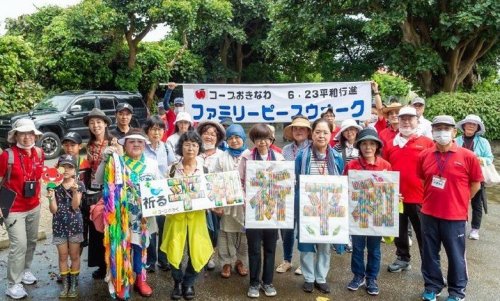 Participants of the Family Peace Walk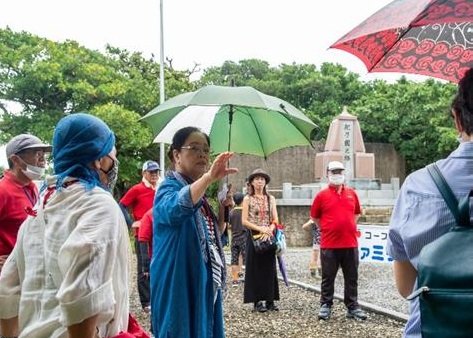 Participants seriously listening to the explanation of the memorial monument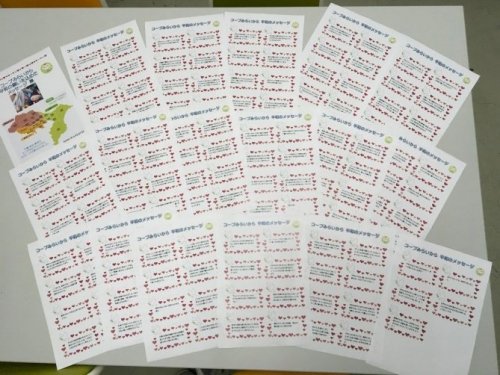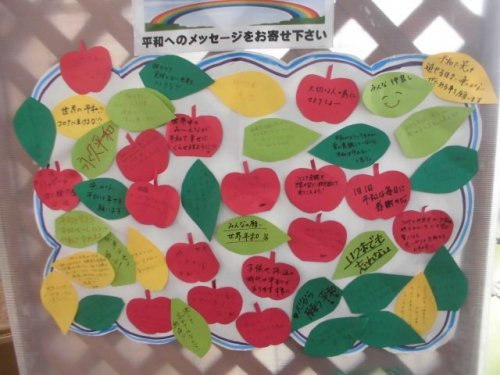 Peace messages received from Co-op Mirai (above) and other co-op members (below)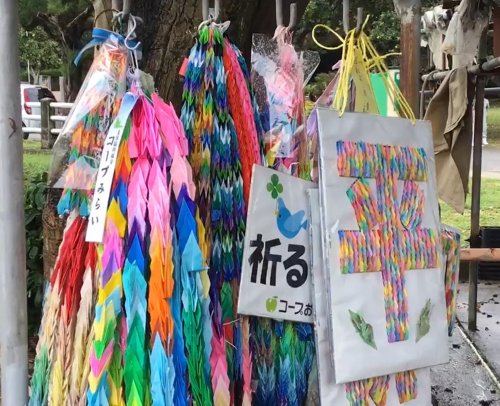 A thousand paper cranes arrived from Co-op Mirai and the co-op members and staff of Shuri Store and Oroku Store