Okayama Co-op receives a letter of appreciation from AMDA
2020.01.28
On December 15, 2019, Okayama Co-op received a letter of appreciation from the Association of Medical Doctors of Asia (AMDA) for its continued support and cooperation in "emergency support activities."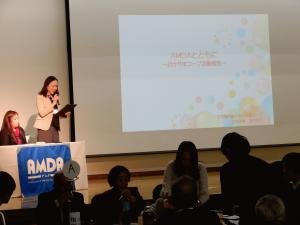 Ms.ICHIKAWA Yoko, a Member Director of Okayama Co-op (R)
As reported in our previous JCCU NEWS, Okayama Co-op and AMDA Group signed an agreement in 2007 with the aim of promoting international contributions by Okayama Co-op members. Okayama Co-op has declared every October as "AMDA Donation Month" and within this period the co-op calls on its members to make contributions towards the "Okayama Co-op AMDA Fund".
At the presentation ceremony, a letter of appreciation was presented directly by Dr. SUGANAMI Shigeru, the President of AMDA Group. Also, Ms. ICHIKAWA Yoko, a Member Director of Okayama Co-op, reported that the total donation from Okayama Co-op for 12 years was 47.45 million JPY.
* AMDA is an international medical volunteer organization established in September 1984. It has branches in 32 countries around the world and based on the spirit of mutual aid, they carry out international humanitarian assistance activities mainly in medical health care sector to people affected by natural as well as man-made disasters like conflict. Currently it has its headquarters in Okayama City.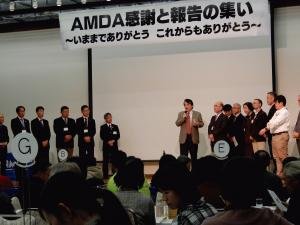 Dr.SUGANAMI Shigeru, the President of AMDA Group (center)