2019 UNICEF Angola Study Tour
2020.01.21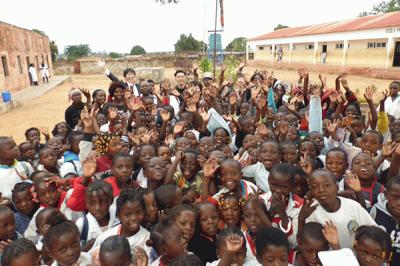 From October 6 - 12, 2019, four delegates consisting of three JCCU officials and a staff of the Japan Committee for UNICEF paid a courtesy visit to the Bié State of the Republic of Angola.
JCCU and its member Co-ops in cooperation with the Japan Committee for UNICEF had launched a UNICEF donation campaign under the theme "CO·OP Core Non Smile School Project" to raise funds to help improve the educational environment for the school children in the Republic of Angola since 2010. One yen from the sale of each pack of CO·OP Brand toilet paper "core non roll" is donated to UNICEF for the project.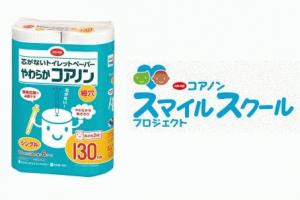 targeted product (sample)
During the visit, the delegates visited elementary schools in Bié State, met with UNICEF Angola and also paid courtesy calls to the Governor of Bié State, Mayor of Nharea City, and the Director-General of Elementary Education Bureau of Angola.
They visited five model schools of UNICEF's Child Friendly Schools (CFSs). At these schools, UNICEF has built water towers, installed toilets and hand-washing basins, and provided health education for children. The delegates interacted with teachers and pupils in the schools.
Water supply facilities (left) and toilets (right) installed with the support of UNICEF
At UNICEF Angola, the delegates had a meeting with the head and the deputy of the mission, the education specialists and the officer in charge of education and were briefed on the changes in Angola's population over the past decade and the impact of the change of president in 2017. They also learned that UNICEF Angola has encouraged the government to create model schools in each region, and that activities to create CFSs are spreading across the country.
(Left) At UNICEF Angola / (Right) Visit to the governor