Fukui Co-operative Society's nursing facility contributes to a local marathon event
2019.07.09
On May 26, 2019, the "55th Echizen Ono Meisui Marathon" was held at Ono City, Fukui Prefecture. A nursing facility "Ono Kirameki" of Fukui Co-operative Society and its staff and facility users participated in various ways at the event.
"Ono Kirameki" is a nursing home that offers four businesses: home care support, day service, visiting care, and small-scale multifunctional service. In addition to the business, the co-op holds exercise classes for elderly people in the community, study sessions on dementia, health checks, etc., and exchanges with local residents as well as facility users.
This year, at the nursing home, the staff, facility users and the local residents formed a volunteer team to pick up trash. On May 25, 2019, as its first activity, the team organized a garbage pickup event to collect trash from the marathon course of the 55th Echizen Ono Meisui Marathon.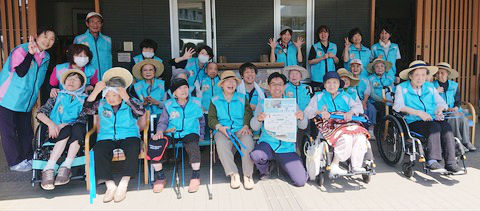 Commemorative photograph of the volunteer team
Also, on the day, tents and chairs were put in the parking lot of the facility as free seats, and tea was served.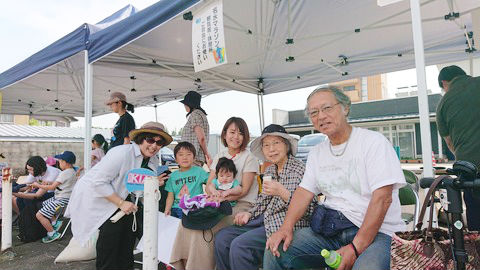 At the opening ceremony, local high school students run some part of the marathon course pushing wheelchairs of the "Ono Kirameki" users.