Co-op wins Tamahiyo Childrearing Goods Award 2019
2019.03.15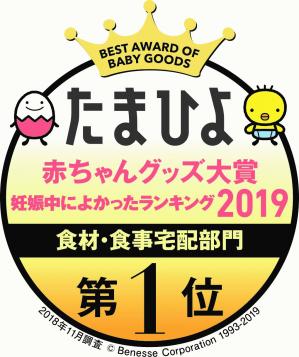 On February 15, 2019, Co-op received the "Tamahiyo Childrearing Goods Award 2019" in the food and meal delivery division through questionnaire survey for people who have subscribed to the magazines "First Tamago-club," and "Tamago-club," "Hiyoko-club" issued by Benesse Corporation. This is the fourth consecutive time Co-op has won the award from 2016.
The questionnaire survey was performed online with a total of about 2,000 respondents who are raising children between 0 month and 18 month and have subscribed to the magazines.
The results ascertain the trust and satisfaction of co-op members receiving services that help with childrearing.