JCCU received Encouragement Prize from LCA Japan Forum
2018.04.26
JCCU received the "Encouragement Prize" at "The 14th LCA Japan Forum Award" sponsored by the LCA Japan Forum (a.k.a. The Life Cycle Assessment Society of Japan (JLCA)). On March 2, 2018 award ceremony and memorial lecture were held at Iino Hall & Conference Center (Tokyo).
LCA Japan Forum is an organization aiming to realize a sustainable society by promoting the life cycle assessment (LCA) which is a method of environmental impact assessment for products and services.
LCA Japan Forum Award is an award system designed to support companies, organizations and researchers working on reducing environmental impacts from the product life cycle. In this award, the evaluation of CO・OP Brand Products throughout the supply chain and extraction of categories that should be addressed in improving load were evaluated.
On the same day, the LCA Japan Forum Commemorative Lecture was held. ONO Koji JCCU Environment Policy Department gave a lecture on the theme "Use of organization's LCA and issues" based on JCCU CO·OP Brand Product.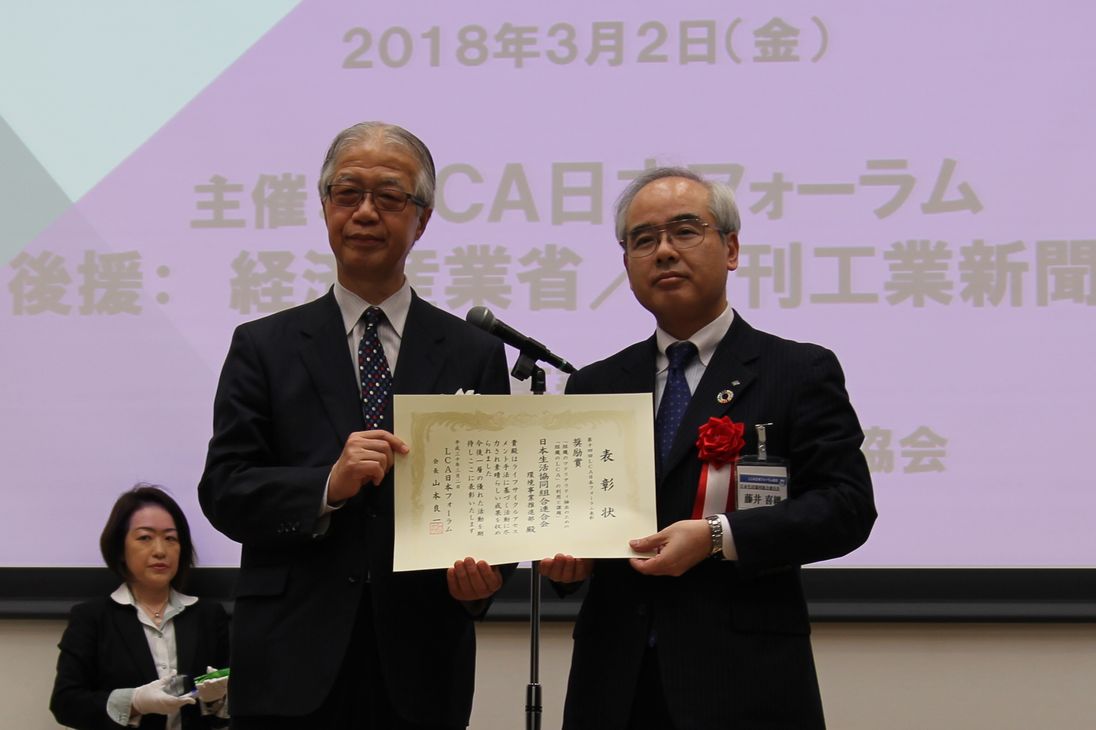 JCCU and its member co-ops nationwide will continue to pursue various initiatives to realize a sustainable society.