Co-op Action Plan

for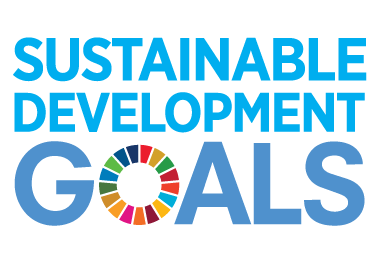 We commit to the contribution to the achievement of
the Sustainable Development Goals (SDGs).
Declared at the 68th Annual General Assembly of Japanese Consumers' Co-operative Union
We have been dedicating ourselves to the realization of a more human lifestyle and sustainable society
under the "Ideal of Japanese Consumer Co-ops Movement for the 21st Century",
adopted at the JCCU Annual General Assembly in 1997.

The SDGs which aim to leave no one behind are consistent with our philosophy.
We declare that we will work both locally and internationally to achieve the SDGs through seven actions.
You may also be interested in our pledge for "CO-OPS for 2030(External Link)".
We will continue to review and improve our products and lifestyle for a sustainable production and consumption.
We will develop the cycle of responsible consumption and production aiming for a sustainable society. We will develop and supply products giving consideration to people all over the world while being mindful of the limited natural resources. We will review and improve our consumption behavior and lifestyle through learning activities about ethical consumption and sustainable society.
We will spread the use of renewable energy and promote Global Warming Countermeasures.
We have set ambitious greenhouse gas emissions targets as our "2030 Environmental Target" to confront the climate change that threatens the sustainability of the Earth while conserving energy and introducing renewable energy. To develop into a society which does not rely on nuclear energy, we will promote renewable energy generation and encourage more members to use renewable energy.
We will eliminate poverty and hunger from the world and promote support for children.
Aiming to achieve a society where no one is left behind, we will deepen the understanding of problems the world is facing, value the spirit of mutual aid and support children all over the world through various activities including UNICEF fundraising. We will learn and discuss child poverty and expand activities such as children's cafeteria, food bank or food drive activities in order to break the cycle of poverty.
We will promote activities to eliminate nuclear weapons and to achieve the world peace.
We will promote the peace movement with people all over the world to eliminate nuclear weapons and achieve the world peace to realize the nuclear-free world. We will inherit the experience of the atomic bombings and the war memories to succeeding generations and contribute to the world peace under pacifism that is one of the fundamental principles of the Constitution of Japan.
We will participate in creating a society where everyone can live with a sense of security.
We will participate in creating local communities where no one is left behind and everyone can live with a sense of security. We value the cooperation with local authorities and other organizations and play an active role in local communities both through our businesses like mobile stores and meal delivery services and our activities like watching over the elderly.
We will expand health promotion and promote welfare services and mutual help.
We will promote health activities from viewpoints of diet, exercise, and social involvement. We promote both businesses and member activities to help consumers have a safe and healthy diet. We value preventive care for geriatric and lifestyle diseases, promote welfare business and mutual aid activities, and participate in community-based integrated care systems in cooperation with local authorities and other organizations.