U CO-OP's "Miyagi Prefecture's Oyster" Acquires ASC Certification
2018.10.25
JCCU aims to contribute to the sustainability of ocean resources through product development and sales. JCCU has a plan to achieve this through raising the composition ratio of "MSC certified" and "ASC certified" goods to over 20% by 2020 in CO・OP Brand Products.
Consideration on sustainability is progressing not only in JCCU but also in co-ops nationwide.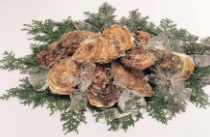 (image)
From October 3, 2018, U CO-OP's private brand product "Miyagi Prefecture's Oyster" which is a designated local product became an ASC certified product.
Comment from oyster producers: Seven and a half years have passed since the Great East Japan Earthquake. Production volume of oyster in Miyagi Prefecture has recovered to about 2,000 tons, half of the number before the earthquake disaster. On the other hand, producers are facing aging problems and lack of successors. In this situation, ASC certification was carried out with the aim of making Miyagi's aquaculture industry a sustainable industry that will continue to the generations of children and grandchildren.
Comment from U CO-OP merchandising staff: The oyster aquaculture industry in Miyagi Prefecture faced catastrophic damage by the Great East Japan Earthquake. However, all producers aggressively worked on the development of the business more than before the earthquake in addition to reconstruction, hence the realization of this ACS certification.